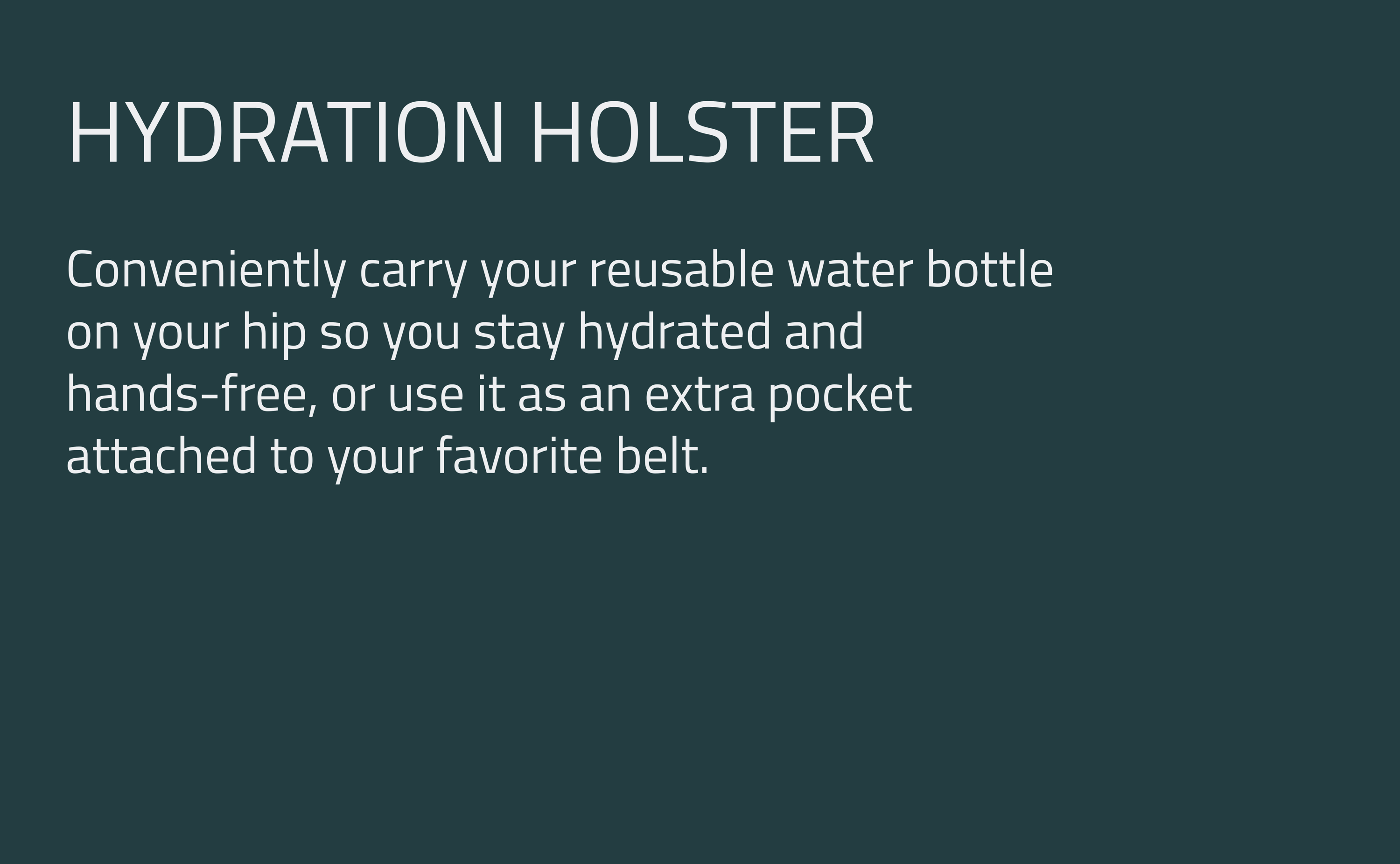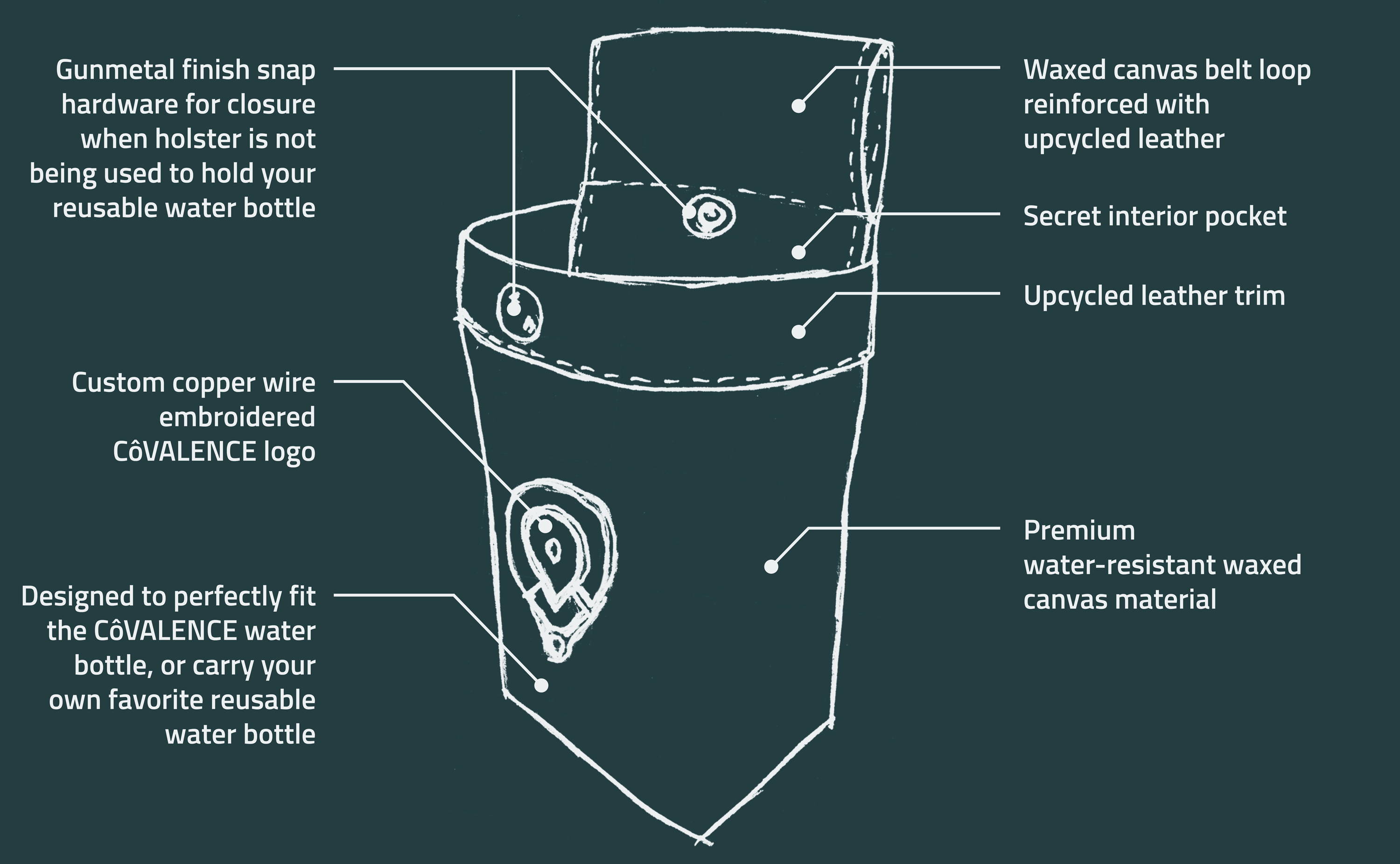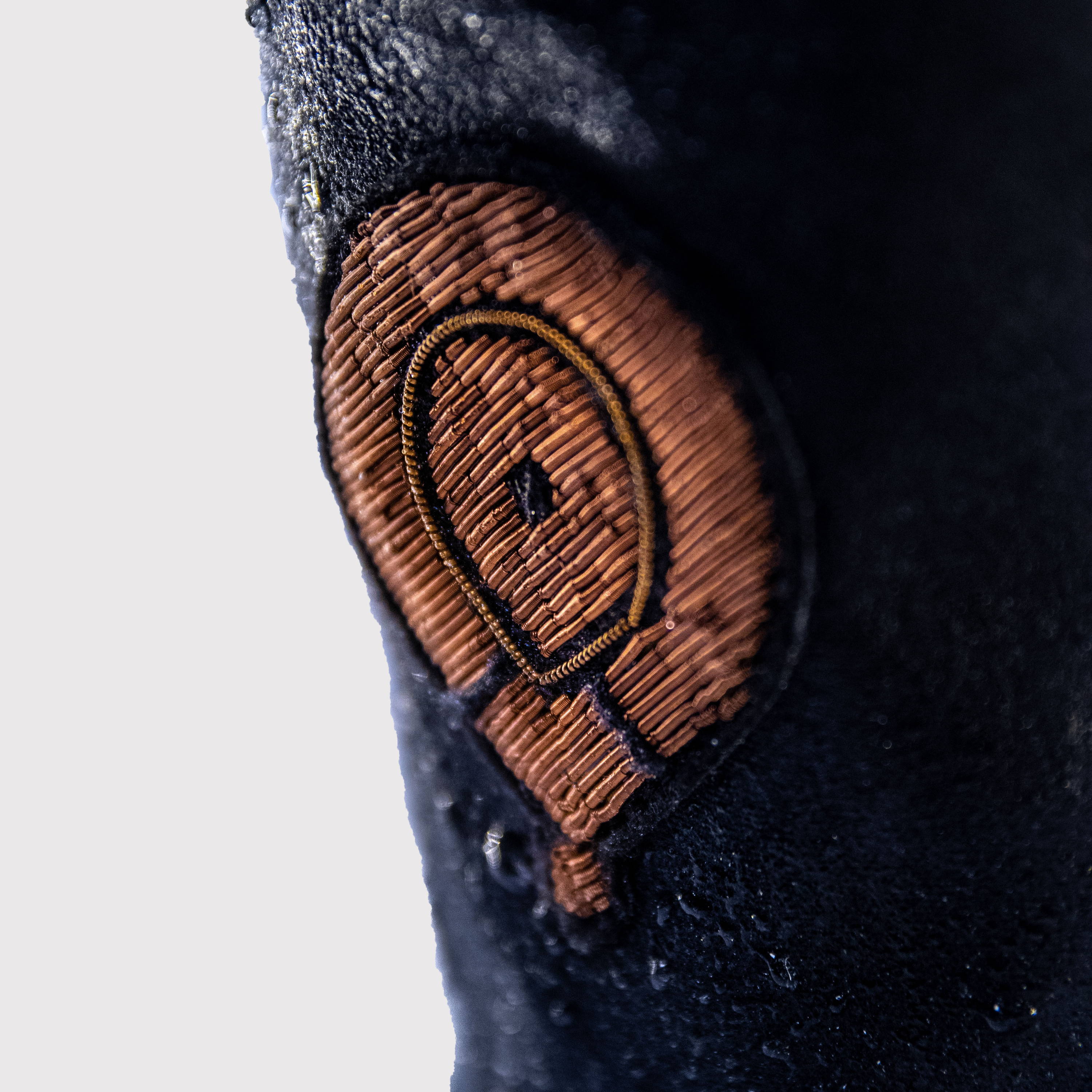 Premium water-resistant waxed canvas material
Antique brass snap hardware for closure when holster is not being used to hold your reusable water bottle
Secret interior pocket
Waxed canvas belt loop reinforced with upcycled leather
Upcycled leather trim
Custom copper wire embroidered CôVALENCE logo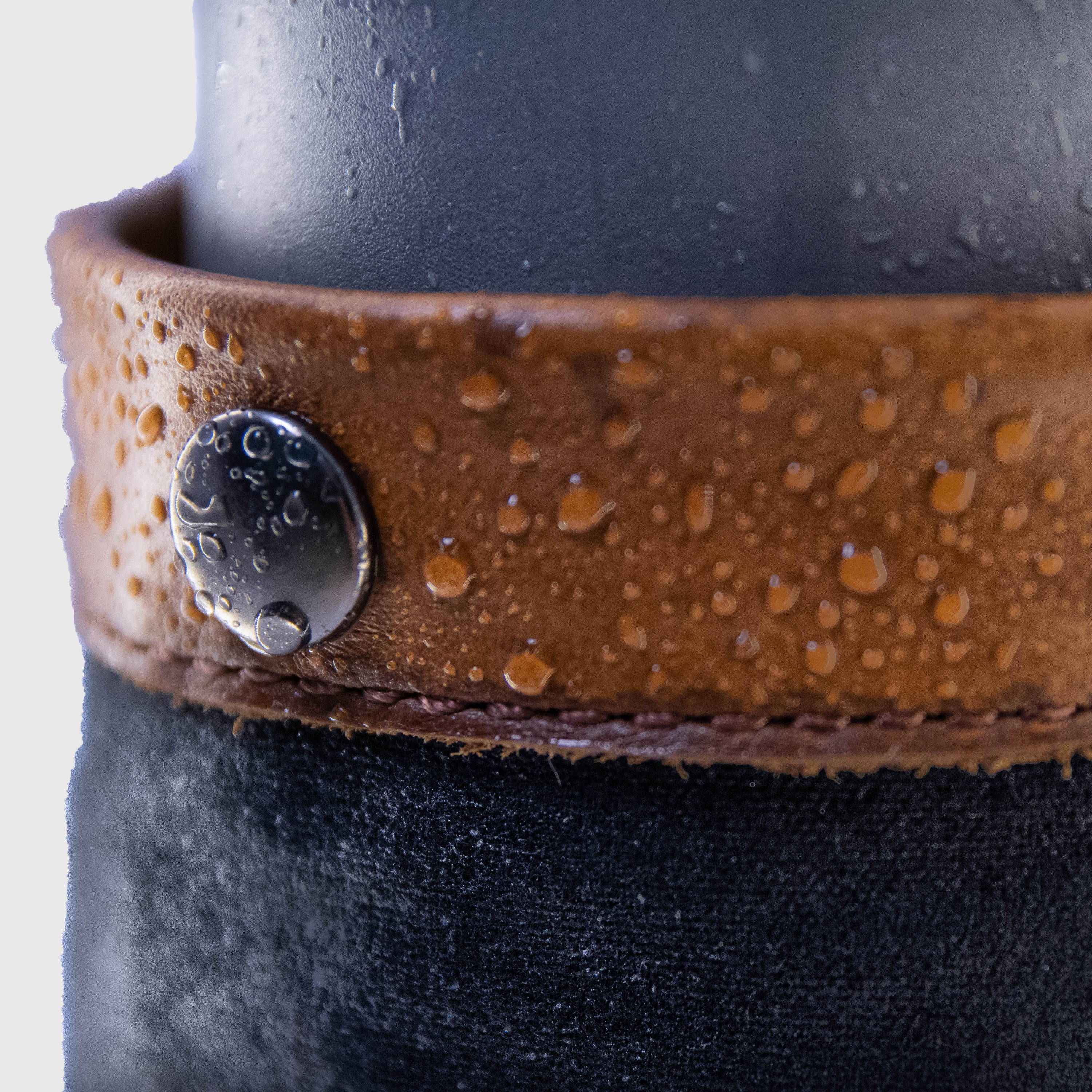 You're always going to need water. You're never not going to need it.
The Hydration Holster is our singular response to two universal human problems:
Single-use plastic water bottles, one of the most polluted items in the world.
Staying hydrated, in all environments we traverse.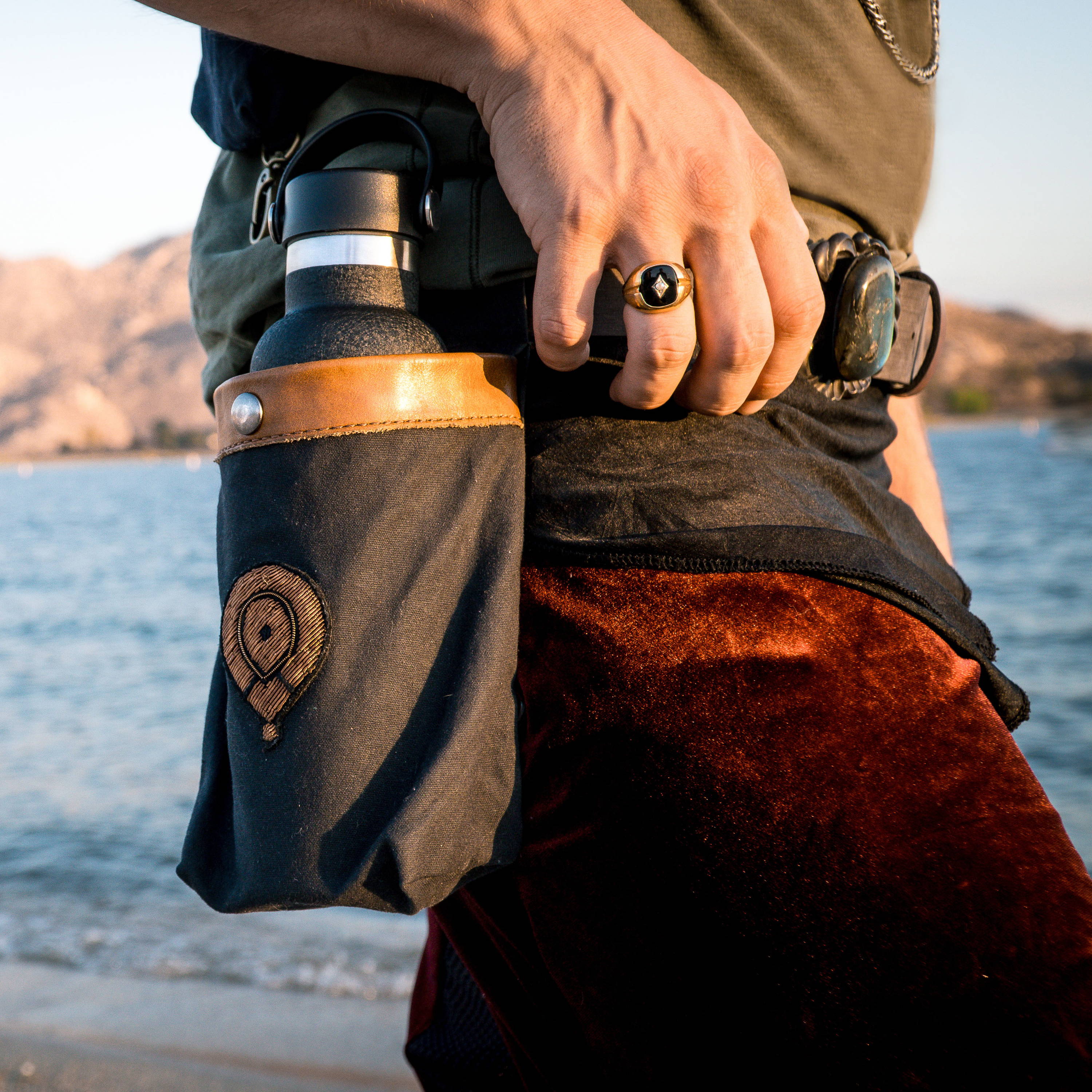 Whether you're listening to hip-hop on your daily commute, vagabonding across Vietnam, camping in the Mojave, or trekking across the Playa, you're definitely, positively, 100% going to need water on hand. The Hydration Holster is a fashionable way to carry your water AND add additional functionality to your wardrobe, since it has a sneaky, sneaky "utility" pocket on the inside.