- Functional Urban Adventure Apparel -
- Upgrade your Lifestyle with Behavioral Design -
Our Kickstarter is LIVE!
Click here to save up to 50% for a limited time!
---
---
Sign up to be notified about exciting Kickstarter updates throughout the campaign!
---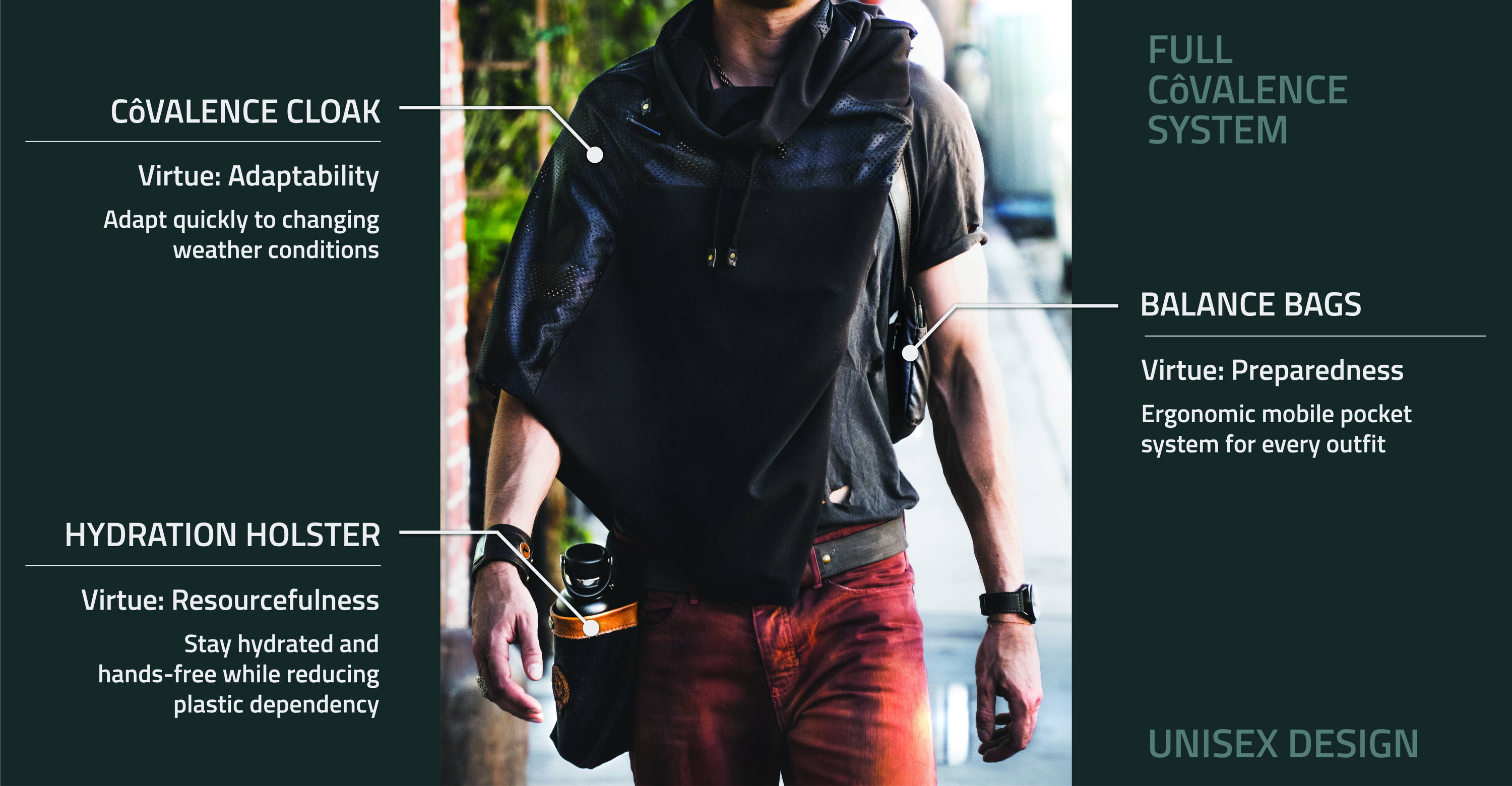 ---
All of our threads are locally sourced.
Our designs integrate upcycled materials.
All of our threads are designed and handmade in Los Angeles.
---
Balance Bags help you embody the virtue of Preparedness, and utilize behavioral-design to help your brain (specifically the hippocampus) keep track of your essentials when you are travelling, exploring, or in stressful environments like city traffic.

Behavioral design is a fancy way of saying they help you stop old patterns ("Where's my thing?") and replace them with new, better patterns ("Lets boogie").

Even if you're not into the high-tech science we've lovingly baked into every fiber, they're guaranteed to upgrade your wardrobe and work with a wide range of styles and looks. Even great for nudists, if that's your jam.
---
The Hydration Holster embodies the virtue of Resourcefulness and is our singular response to two universal human problems:

Single-use plastic water bottles, one of the most polluted items in the world.
Staying hydrated, in all environments we traverse.
Instead of traversing your day with only one hand as the other carries your water bottle, get both of them back while staying hydrated with our Hydration Holster. .

One thing is certain. Whether you're listening to hip-hop on your daily commute, vagabonding across Vietnam, camping in the Mojave, or trekking across the Playa, you're definitely, positively, 100% going to need water on hand.
---
With seamless comfort and feature-packed design inspired by styles of the ancient world, this versatile unisex CôVALENCE Cloak embodies the virtue of Adaptability with 5 different styling options for easy adaptation to rapidly changing temperature conditions. The cowl neck is perfect for keeping your nose and ears protected from cold weather or dust storms.

Inside the cloak, the comfortable spandex arm loops allow you freedom to move around but also keep it tight to your form.

The cloak's distinct design and style can also fasten onto the outside of your backpack or Balance Bags when you want to take it off so you don't have to stuff it in your cramped bag or backpack.
---
CôVALENCE is future-thinking & ultra-functional urban adventure gear designed to place your feet at the intersection of fashion & virtue.

Our designs equip you with more physical freedom, headspace, and flexibility so you explore your inner and outer world.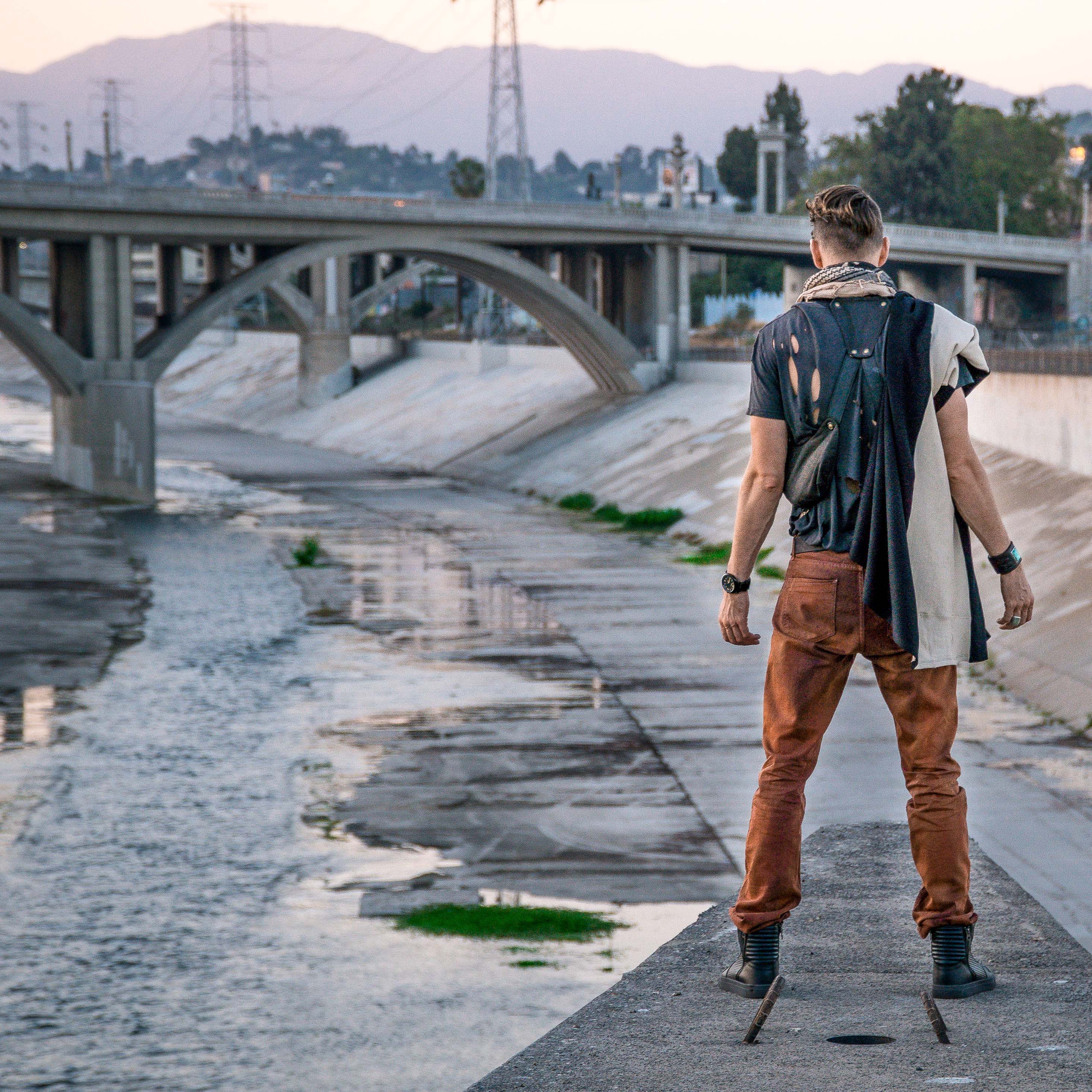 NOTIFY ME ABOUT KICKSTARTER UPDATES!