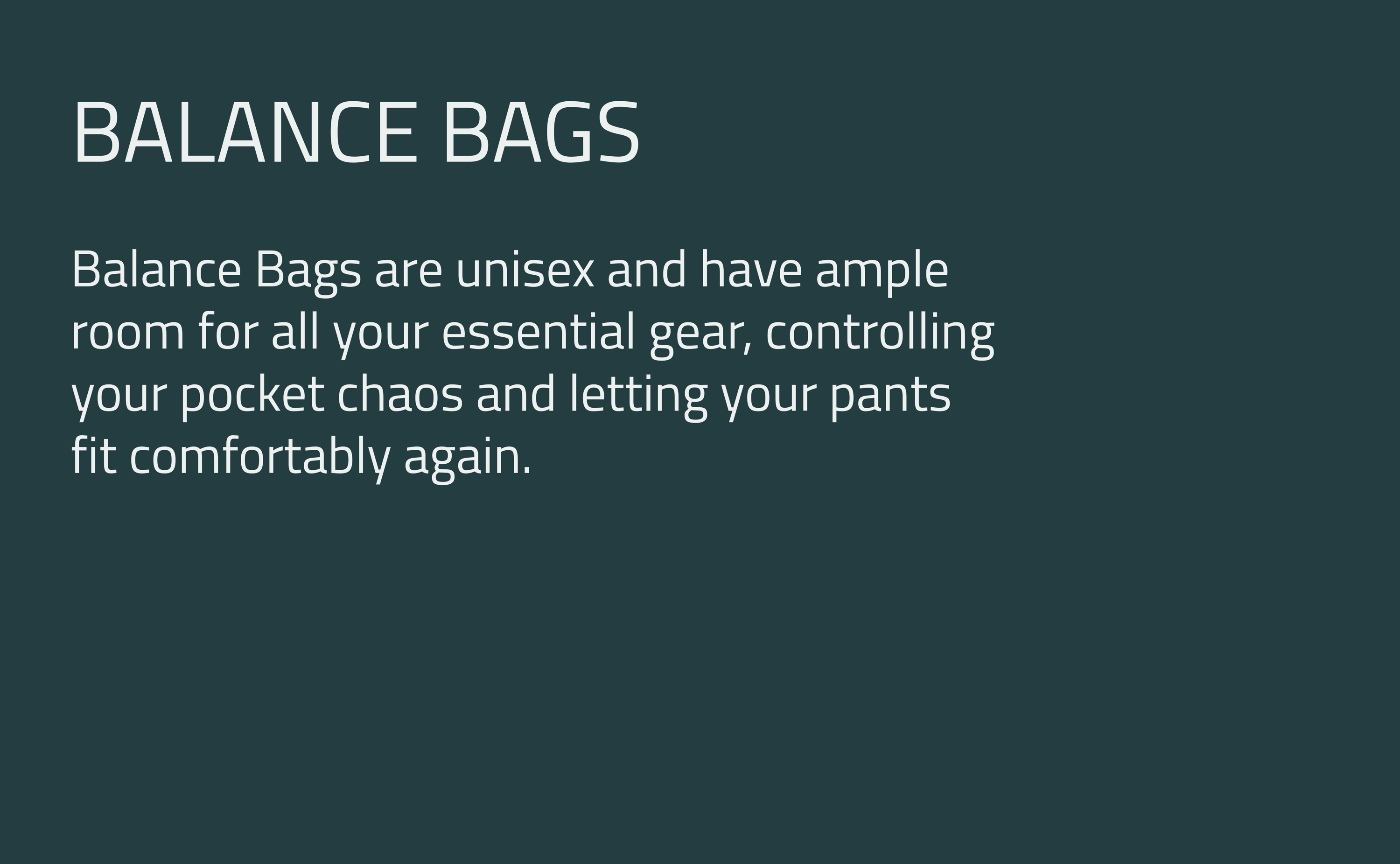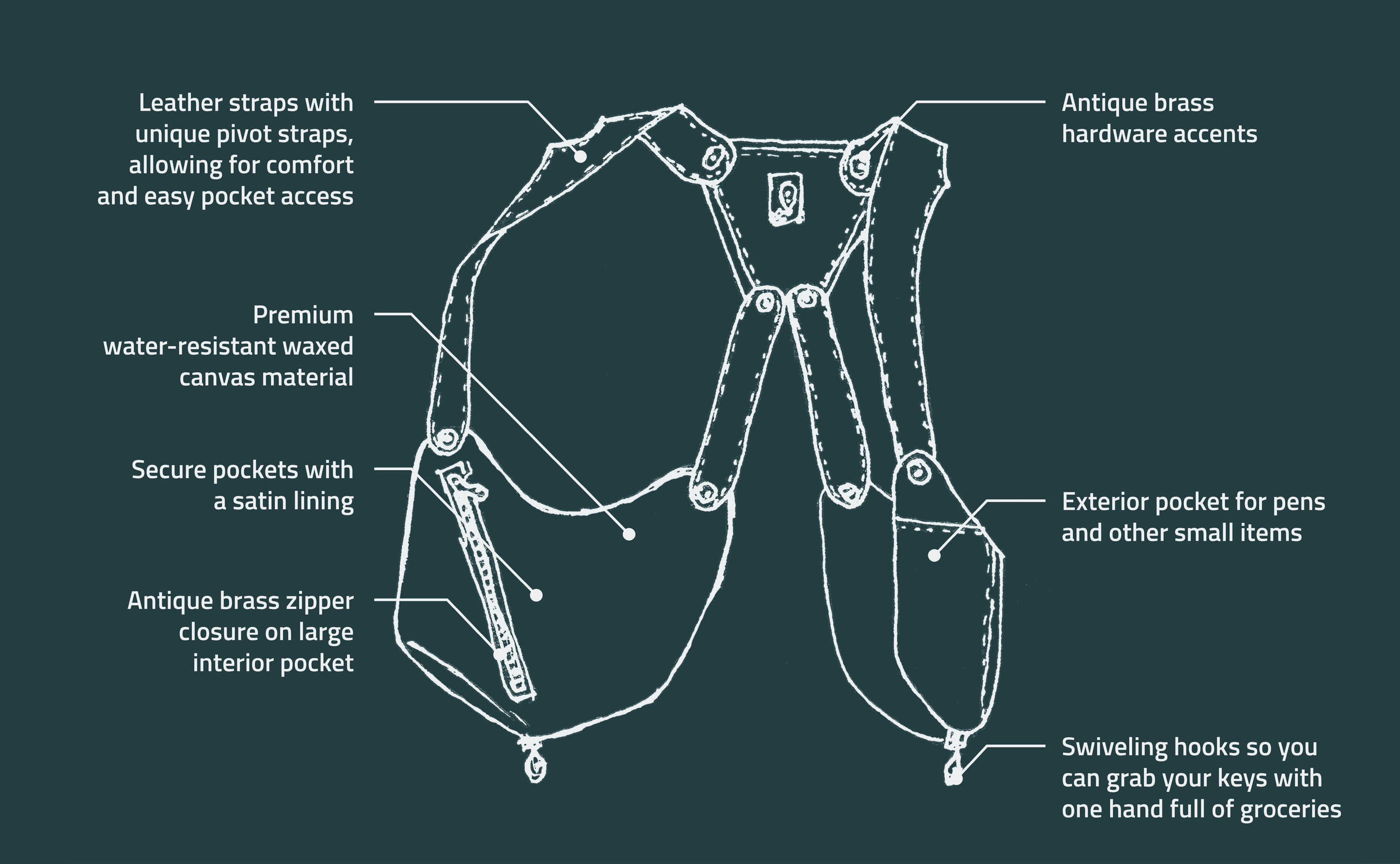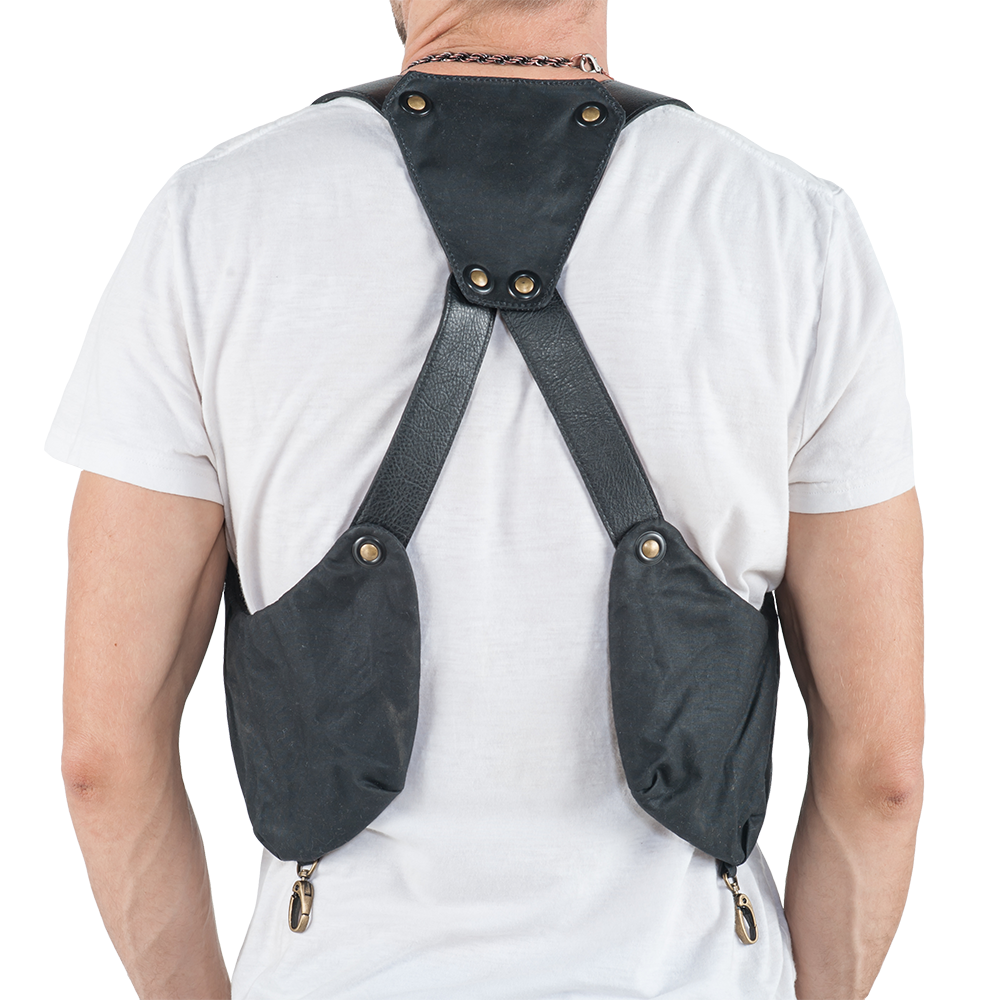 Leather straps with unique pivot straps, allowing for comfort and easy pocket access
Premium water-resistant waxed canvas material
Antique brass hardware accents
Antique brass zipper closure on large interior pocket
Exterior pocket for pens and other small items
Swiveling hooks so you can grab your keys with one hand full of groceries
Secure pockets with a satin lining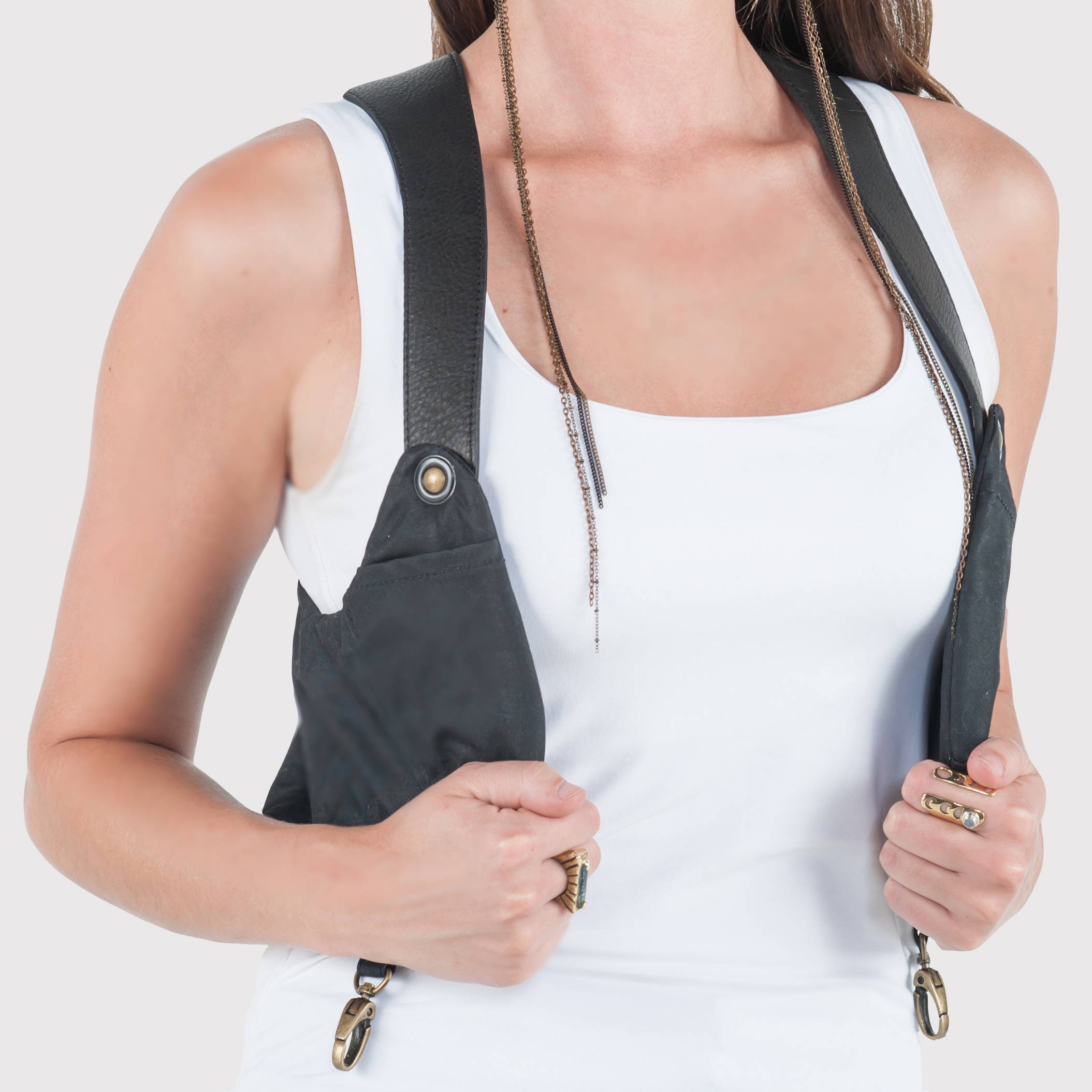 Late for work because you can't find your keys? Phone fell out of your pocket in the Uber on the way to the airport? Left your wallet in your other pants after a long night at the bodega?
These are all examples of Pocket Chaos, which is a sick name for a high-school cover band, but a terrible lover.
Balance Bags tame the chaos, helping you get into that shiny shiny mode we like to call Flow.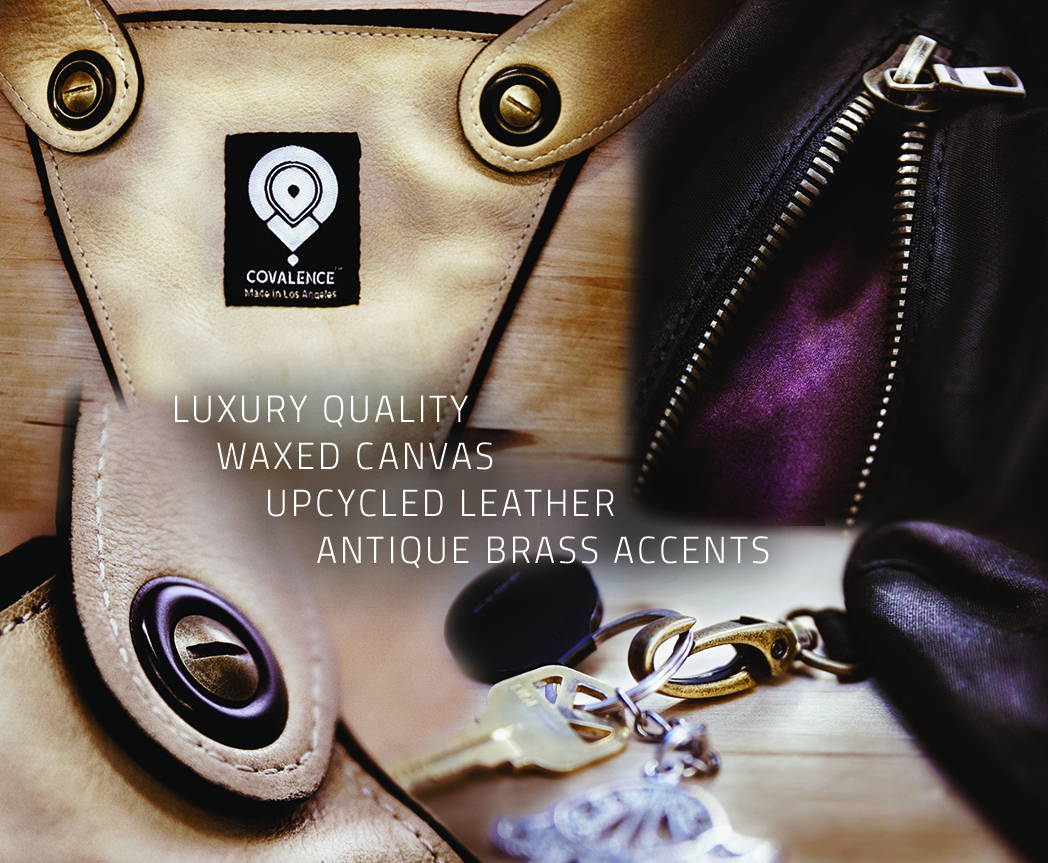 Balance Bags utilize Behavioral Design, which is a fancy way of saying they help you stop old patterns ("Where's my thing?") and replace them with new, better patterns ("Lets boogie").
Even if you're not into the high-tech science we've lovingly baked into every fiber, they're guaranteed to upgrade your wardrobe and work with a wide range of styles and looks. Even great for nudists, if that's your jam.